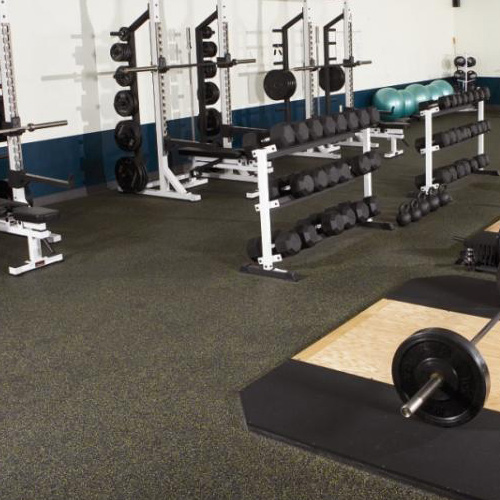 Deciding to join a fitness club is an important step towards your fitness goals. It's common knowledge that finding the right fitness club is not always cheap, so it's important to make sure any place you decide to purchase a membership to meets all of your qualifications. If you become a member at a gym and find that you are unhappy with their services, equipment or accessibility, chances are you will stop going, in which case you will lose money, especially if your gym has an annual contract. In fact, some people who join cheaper gyms based solely on price, find that they get what they pay for: outdated equipment, lack of variety in classes or machines, and perhaps even less customer service. If you already have an established workout routine and frills aren't important to you, this may be an appropriate choice, but if you are looking to be part of a fitness community that will encourage you and provide you with the best experience, these tips will help you find the right gym for you.
Proximity to your home or job: Determine when you think you might work out during the day. If you will go straight from the gym to your job or vice versa, a gym in proximity to your office may be appropriate. If you will go from your home to the gym and back again, you'll likely want to find one in your neighborhood.
Hours: This is important, particularly if you work strange hours or won't be able to fit in an exercise regimen in "normal" gym hours. Some gyms close at 8 or 9 PM, which often isolates people who work late or cannot work out until after the kids have gone to bed. If you are one of these people, finding a 24-hour gym may be a good option for you.
State of the art equipment: Brand new equipment just works better. There's no denying it. Old, tired machines are not only a bit disheartening, but don't offer the bells and whistles that can enhance your workout, such as heart rate monitors, music device plugins, TV screens or fans. These things, though they may seem frivolous, can make a difference in how long you work out, and every calorie counts.
Diverse class offering: If you are the type to do group training, look for a gym that offers a wide range of classes at different times. It's also helpful to find a gym that offers classes at multiple levels, so that you can avoid plateauing as you become more fit. If you are not one to do group fitness classes but might be interested in trying, a wide class variety will help ensure you find something that aligns with your fitness goals and interests.
Cleanliness: People get sweaty in a gym if they're utilizing it right. While that's great for fitness, it's not great for germs. Find a gym that prioritizes cleanliness. You'll be able to tell if a gym is clean by checking out the locker rooms and bathrooms. Are the showers free of residue and buildup? Do they offer hygienic products? Are there lots of clean towels? What about soap and stocked toilet paper? Also make sure any gym you are visiting has sanitary wipes or rags and a spray bottle to wipe off machinery. Also look for signs that enforce the policy of cleaning a machine after you use it.
These tips will help you find the best gym for you.